Skip to Content
Comprehensive Flooring Services in Northern Virginia & Beyond
Delivering Creative Flooring Solutions for Over 40 Years
CCA Floors & Interiors delivers comprehensive flooring services in Northern Virginia, Maryland, and Washington, D.C. Our flooring installers provide personalized, start-to-finish customer service to ensure your project's success. In addition to carpeting, our team installs a broad spectrum of versatile flooring products, including ceramic and stone, resilient, hardwood, access, and specialty floors. Whatever your flooring installation requires, we draw on over 40 years of experience to ensure everything meets or exceeds your expectations. Any time you're interested in discussing your flooring ideas with our skilled team, feel free to reach out to us to schedule a one-on-one consultation.
All Your Professional Flooring Services Covered by One Team
At CCA Floors & Interiors, we're dedicated to delivering creative flooring solutions for residential and commercial clients throughout Northern Virginia, Maryland, and Washington, D.C. A consistent level of quality customer service is always our top priority. Whether you need us to install new kitchen or bathroom flooring or you could benefit from our sub-floor repair and leveling services, we've got all your professional flooring services covered under one roof. No two projects are ever quite the same. We'll work with our trusted flooring suppliers to create a unique solution tailored to your flooring needs.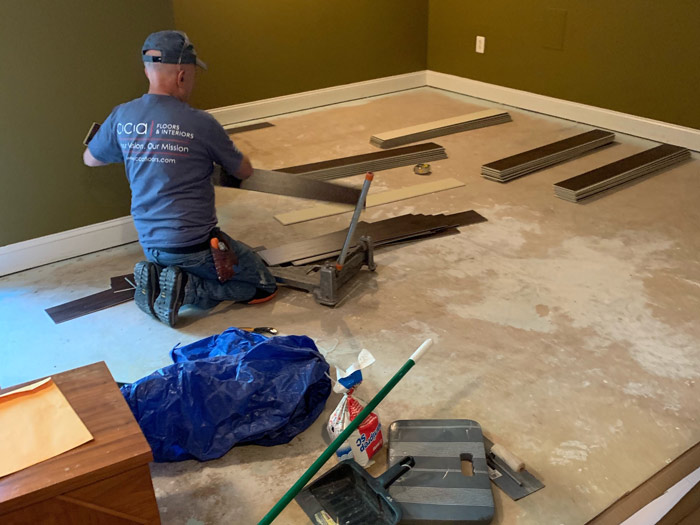 Turn-Key Residential & Commercial Flooring Installations
Is it time for a flooring upgrade in your home or office? CCA Floors & Interiors offers turn-key flooring installation services for all flooring types, ranging from carpets to hardwood and laminate flooring. Flooring installation needn't be a hassle when you select flooring installers who have worked in many kinds of environments, including apartment complexes, occupied office buildings, hospitals, and more.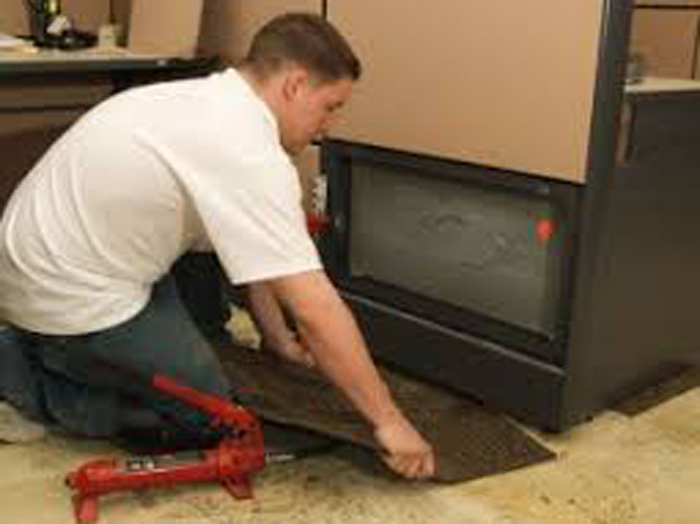 Occupied Office Flooring Replacements with Minimal Disruption
If you manage an occupied office space in need of flooring replacements, CCA Floors & Interiors can replace your flooring at night to minimize disruption to your business operation. Many of our corporate clients have made the switch to modular carpeting because it's easier to replace without rearranging all of your office furniture, dismantling all of your data and wiring, and displacing all of your employees.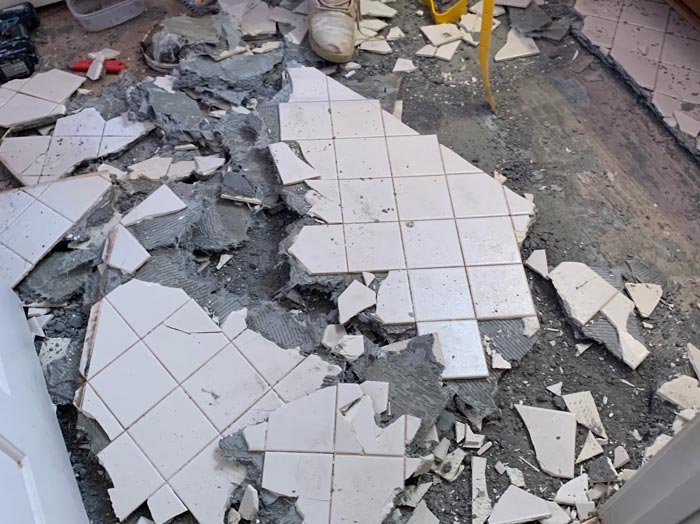 Thorough Flooring Removal Services for Flooring Upgrades
One of the most tedious aspects of prepping for a flooring upgrade is removing your unwanted flooring. Not to worry, CCA Floors & Interiors is often called upon for our thorough flooring removal services. No matter what type of flooring you need to be stripped, we're equipped for flooring demolition projects of all sizes. Our flooring removal services can be scheduled after regular business hours.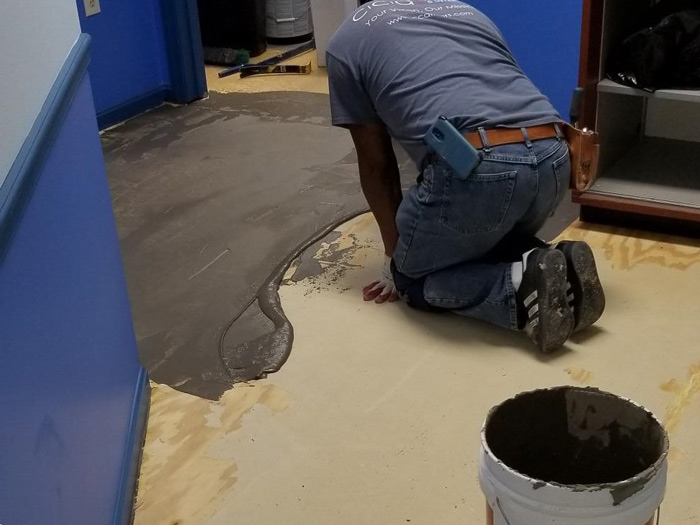 Prepping Your Flooring Surfaces: Sub-Floor Repair & Leveling
Uneven sub-floors cause headaches and a host of flooring issues. Our flooring contractors at CCA Floors & Interiors prep all existing surfaces carefully to ensure superior performance of all new flooring products we install. We also provide sub-floor repair and leveling services to correct previous mistakes. Our team would be happy to assess your flooring damage and provide a free estimate for repairs.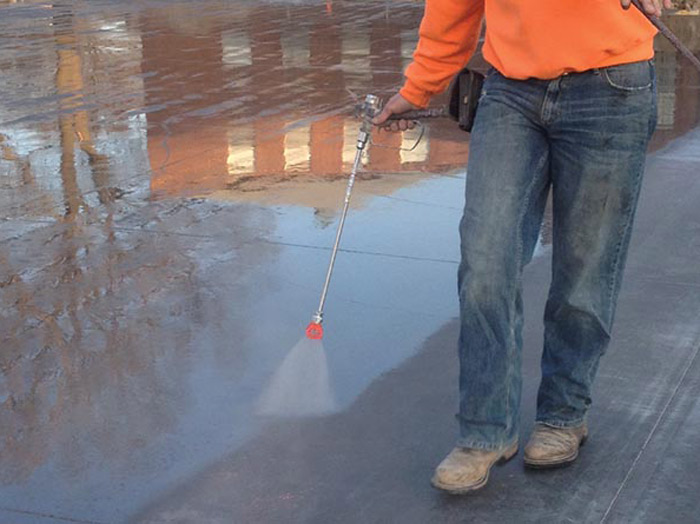 Save Time and Money with Our Moisture Mitigation Solutions
Are concrete floor slabs causing you extra moisture and damages to your flooring finishes? Telltale signs you may have a moisture-related problem with your flooring include mold growth, warping, blistering, discoloration, and swollen joints. CCA Floors & Interiors can perform moisture tests and provide flooring systems to mitigate moisture issues. Being proactive can save you time and money in the long-term.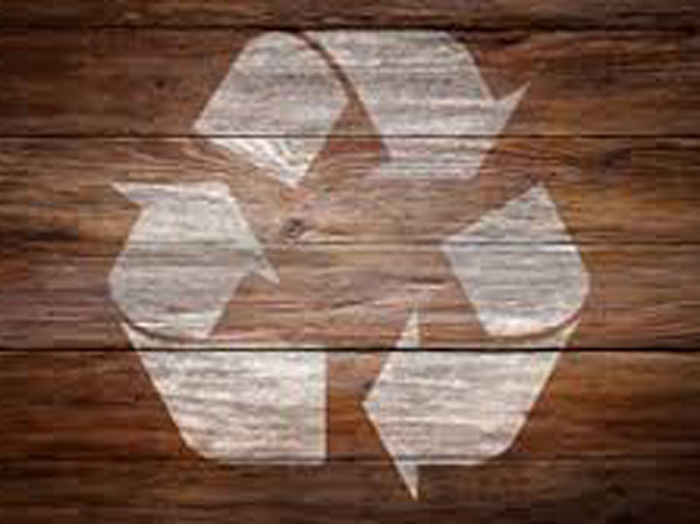 Recycling and Reclamation Efforts for Eco-Friendly Flooring
Are you interested in making eco-friendly flooring choices? CCA Floors & Interiors can ensure your project meets LEED (Leadership in Energy and Environmental Design) requirements, thanks to multiple recycling and reclamation programs. We make it our company policy to buy and sell "green" flooring products, training our sales reps to provide an Environmental Impact Statement every time.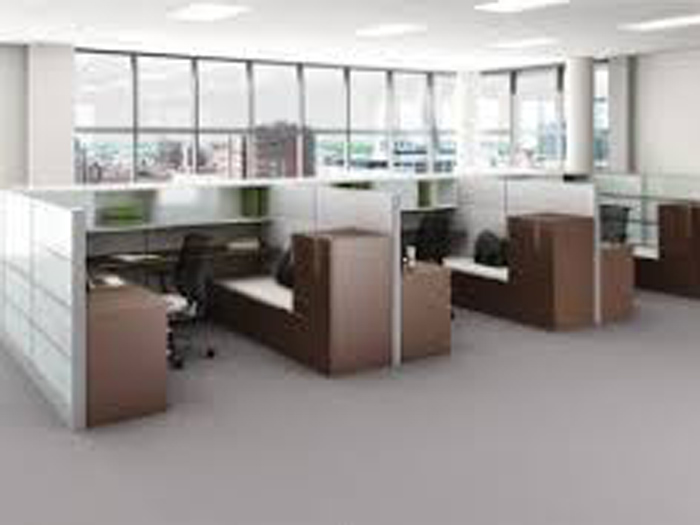 Choosing Flooring Types and Other Flooring Design Services
Installing new flooring comes with many essential design decisions. From choosing the ideal flooring types to selecting the right colors and patterns to express your style, our flooring contractors would be happy to work with your team to execute or create design plans and specs. Be sure to let us know your project's estimated budget and timeframe when you meet with us for a flooring design consultation.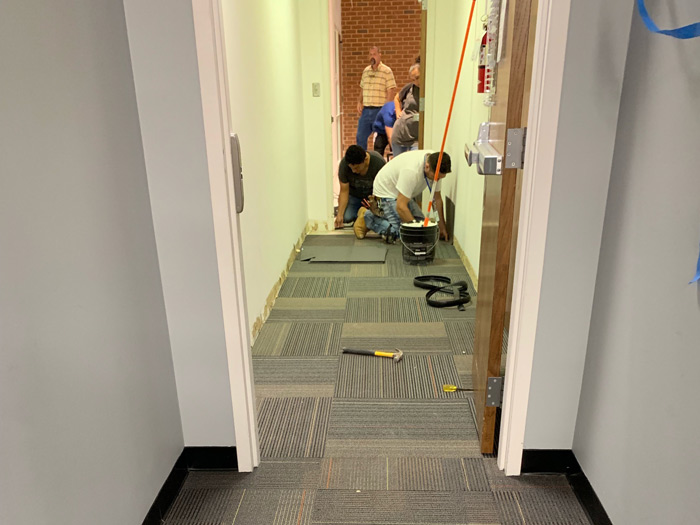 Dedicated Field Services That Can Be Adapted on the Fly
At CCA Floors & Interiors, we're able to adapt our professional flooring services on the fly. Count on our flooring contractors to execute your project on time and according to your unique plans and specifications, thanks to our diligent field services. Looking out for your project needs from start to finish, we never sacrifice quality. Our ongoing dedication results in a long list of satisfied clients.
Contact CCA Floors & Interiors to Schedule a Consultation
When searching for experienced flooring companies in the Northern Virginia and Maryland region, CCA Floors & Interiors is a name you can trust. We pride ourselves on our customer-focused approach that values your time and convenience above all else. Our flooring contractors are familiar with many flooring types to provide you with the best flooring installation services possible. If you could use flooring ideas, you may view our gallery for inspiration or reach out to someone from our team to schedule a consultation. Free quotes on our various flooring services are available by contacting us.
Revamp Your Flooring Surfaces Today!