Skip to Content
Commercial Hardwood Floor Installation Alexandria, VA
Do you own a law firm and want to complement your firm's art collection? Are you the CEO of a hip tech or marketing company? Are you trying to cultivate a friendlier, warmer, and more pleasant environment at your dentist office? If so, it might be time to invest in brand-new solid hardwood floors. CCA Commercial Floors & Interiors install solid hardwood floors throughout Alexandria, VA. Nothing beats the timeless, multi-grained appearance of real hardwood floors. New walking surfaces augment the art collection on the walls in your law firm's office, create a hip environment at tech and marketing agencies, and help create an inviting place for patients to wait to see the dentist.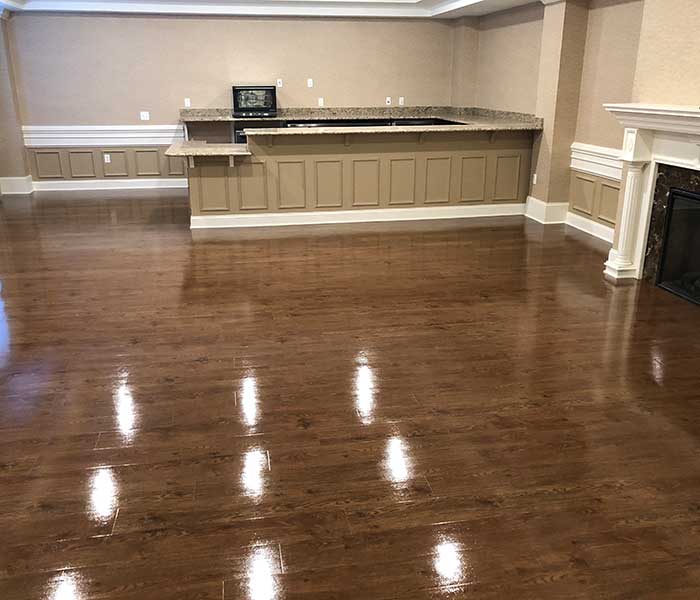 Five Extraordinary Benefits of Solid Hardwood Floors
Hardwood floors aren't just for houses. Commercial properties benefit significantly from installing this timeless flooring option. They offer various benefits, including:
Strength and Durability
As a property owner, one of your priorities is ensuring your property's new floors are built to last. Our solid hardwood floors are kiln-dried and carefully manufactured to our high standards. They're strong and durable and will last a lifetime.
They're Easy to Clean
Sweep and mop! That's all it takes. No expensive commercial cleaners are needed to care for hardwood floors. CCA Commercial Floors & Interiors recommends a polishing coat every once in a while, to help the wood maintain its luster.
Indoor Air Quality
Irritants, pollen, dander, and dust all find their way into the carpet and stay there until their next vacuuming. Even so, some of these contagions linger on for months, which exacerbates existing allergy conditions and leads to sick days. Instead of dealing with productivity-zapping allergies, install beautiful new hardwood floors, which don't trap allergens.
Long-Term Value
If you are a mixed-use commercial property manager or owner, you should be thinking about flooring in terms of long-term value, and hardwood floors offer it in spades. After all, you'll have to replace tenants eventually. Hardwood floors make it easier.
Aesthetics
You can opt for a uniform look or mix and match different species. We can install light or dark brown wood grains. Our team works with you to figure out what you need and what look is right for your business' brand and image.
Install Beautiful Hardwood Floors Today
Allow CCA Commercial Floors & Interiors to help you select the hardwood floor with the perfect combination of a gorgeous grain pattern and a chestnut-brown finish, or any number of endless possibilities. Hardwood floors are perfect for any commercial building that needs to make an impression on potential clients and employees. Contact us today.
Revamp Your Flooring Surfaces Today!