Skip to Content
Sale and Reliable Resilient Flooring in Alexandria, VA
Generally-speaking, resilient flooring is a floor type that is made from elastic materials. We traditionally install them in environments that require specialized floor surfaces to prevent injury or keep things sanitized. The CCA Commercial Floors & Interiors sales division sells innovative resilient floors to schools, hospitals, physical therapy clinics, gyms, and more. For high-quality, environmentally-friendly resilient flooring in Alexandria, VA, call CCA Commercial Floors & Interiors today.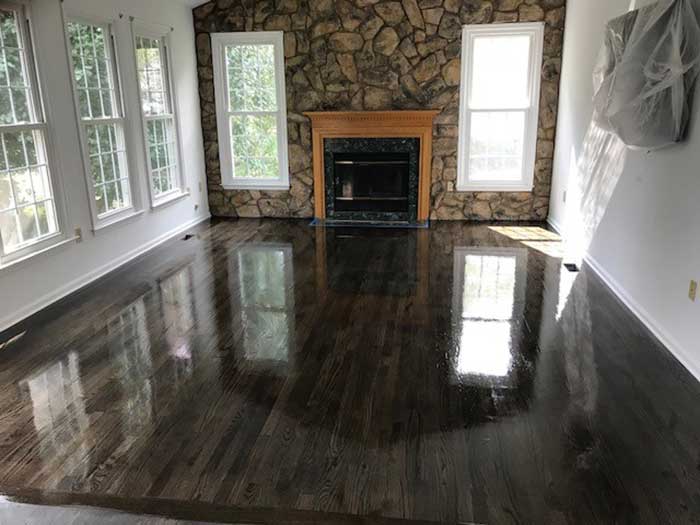 Our Team Sells a Variety of Resilient Floor Varieties
CCA Commercial Floors & Interiors offers several resilient flooring options. Each provides additional protections for specialized and potentially-dangerous environments, as well as for environmentally-conscious customers. While we have a stellar collection of products for these kinds of environments, these are some of our most popular:
Linoleum
Linoleum floors deliver numerous benefits to commercial property owners, including durability, affordability, and versatility. Most importantly, the linoleum is very environmentally-friendly. We install them in a variety of commercial environments.
Anti-Slip
As a property owner, you're potentially liable for any injuries that happen on the premises. Anti-slip floors provide additional protection for your employees and customers.
Recycled Rubber
Recycled rubber is eco-friendly and perfect for businesses that require anti-slip mats – like restaurants, gyms, and production centers. CCA Commercial Floors & Interiors has got your recycled rubber mat needs covered.
Antimicrobial
CCA Commercial Floors & Interiors sells and installs various antimicrobial floors in a variety of applications, including hospitals, food production centers, and schools.
CCA Commercial Floors & Interiors Offers Free Consultations
In addition to providing environmentally-conscious, safe resilient flooring, CCA Commercial Floors & Interiors delivers a wide range of floor solutions to commercial clients throughout Maryland, Northern Virginia, and the greater Washington, DC-area. Our team is trusted for hardwood, carpet, and ceramic floor installation, among many others. To learn more, give CCA Commercial Floors & Interiors a call today.
Revamp Your Flooring Surfaces Today!